Neil Hastie
Property Manager
We are a family owned business located in Fort Myers, Florida and have been in business since 2003. We were once also an absentee vacation property owner. We personally found it very difficult to find a local company that would give us a hands on, professional service with prompt communication and common sense action when we were seeking management for our second home. In fact we were so convinced that there was a need for a personal, top class service that we decided to relocate here from England so we could offer just that type of business.
We are a husband and wife team who manage and run the company and are loyally supported by our staff and trusted contractors. By being a family owned operation we believe we can offer something different from many of the larger, and sometimes faceless, agencies that operate in the area. We know exactly what the status is of any of our homes, at any time, because we personally inspect them and monitor the quality standard as part of our day to day management.
Neil manages the day to day running of the homes and trouble shooting. Keely manages the administration side of the business plus is a licensed Real Estate Broker so helps buyers and sellers navigate the Florida real estate market.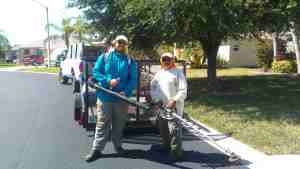 Kenny & Tony our Landscapers
Ken was raised in Cape Coral for most of his life.  His family moved here from NJ in 1979. He has always loved the outdoors which is what brought him to a career in landscaping.  He began working in the industry in 1995 and has been in business full time since 2003.  Since then he has gained much experience and offers services including lawn maintenance, trimming, sprinkler repairs, and landscape renovations.  He also has his hands full with his young family of four children, a boy (10) and three girls (7, 5 & 1).
Carol refreshes the vacation homes
Carol had been working with us in a subcontractor role for many years. We are delighted that she decided to become a full time employee with Churchill Property Services and now prepares the homes between guest arrival and departures.   Carol was born in Ohio before moving permanently to SW Florida in 2006 seeking sunshine and a better climate to raise her family within. In her spare time Carol enjoys going out on the family boat with her grandchildren.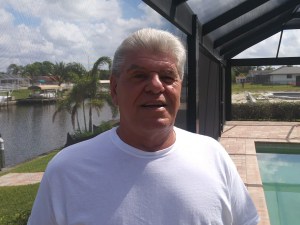 Wesley maintains the vacation homes
Wesley (also known as 'Butch' to our customers) is from New Jersey and has worked in many other states in construction before calling Florida his home. Wesley was once retired but decided it was not quite for him as he still likes to keep active and go to work. He enjoys meeting our guests and fixing any issues or repairs that are needed in our homes. Wesley has fitted right in to the Churchill team and is always joking around.